Try Millennium Physician Group's Walk-in Medical Center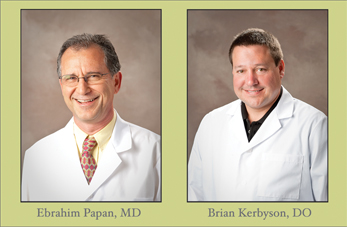 Feeling sick on a weekend or during the evening and need treatment? There's a new alternative to the busy Emergency Department!
Millennium's Walk-in Medical Center is a wonderful alternative to a busy Emergency Department for life's minor health problems. This particular Walk-in Medical Center is unique to the area because it will be open seven days a week from 7 a.m. to 7 p.m. That's 7-7-7! There are no appointments necessary and wait times are much shorter than a typical Emergency Department.
Millennium's family-friendly Walk-in Medical Center provide treatment for all of your urgent care needs, such as colds, sore throats, rashes, and earaches. Our physicians can also treat non-life-threatening emergencies like sprains, abrasions and burns.
Drs. Ebrahim Papan and Brian Kerbyson will be on staff to care for residents of Charlotte County. Our Walk-in Medical Center team knows that when you visit our Center, you want to feel better quickly and without a lot of hassle.
"What separates our Urgent Care Centers from others is that we always have a physician on-site to quickly diagnosis and treat your injury or illness," says Dr. Kerbyson.
The Walk-in Medical Center will treat a wide range of minor health issues, including sprains, sore throats, bruises, colds, infections, earaches, flu symptoms and burns.
"These are all things you don't have to wait in an Emergency Department to receive treatment for," says Dr. Kerbyson. "Our Walk-in Medical Center is fully staffed with physicians, nursing staff and X-Ray technicians. We are prepared to take care of your health needs."
Stop by our Walk-in Medical Center today in Port Charlotte. We'll be here to take care of you!
Millennium Physician Group Walk-in Medical Center
2450 Tamiami Trail | Port Charlotte, FL 33952
941-624-2704