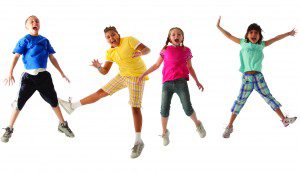 1)    Core Values
Unlike many other summer camps that aim to keep kids only physically active, the YMCA takes pride in teaching core values alongside their regular camp activities. Caring, honesty, respect and responsibility are taught through daily lessons, games and talks.  An entire summer in a new environment, making new friends and learning about values is what the YMCA Camp Wyhoway offers the kids of Collier County.
2)  20 Acres of Adventure
The Greater Naples YMCA sits on 20 fenced acres for campers to explore with experienced camp counselors and guides.  Canoeing, archery, ropes courses, tennis, basketball, arts and crafts and so much more are there to explore.  Not to mention, the new 96,000 square foot wellness center which makes for great indoor exploration on those pesky rainy days.
3)    Social Development
Summer camp for kids ages kindergarten through 5th grade is a perfect time for kids to form new friendships and develop life-long social skills.  The camps at the YMCA take careful planning to put kids of similar age and abilities in groupings that will best suit their needs and encourage social interaction and growth.
4)    Peace of Mind for Parents
YMCA Summer Camp Counselors are trained in adult and pediatric CPR and First Aid to keep your campers safe.  Fire drills, lost camper drills, weekly swim assessments and weather safety practices are all part of the 30+ hours of training every camp counselor receives at the YMCA.  Rest easy knowing their staff is well trained to assess and manage all potential emergency situations.
5)    No Registration Fees
Want to try a week, or two, or three – without paying the $100 registration fee?  Sign up before April 25th and they will waive the registration fee.  The YMCA Camp Wyhoway is one of the most affordable in Collier County and has some of the most extensive offerings.  Sign up today or call the Greater Naples YMCA at (239) 597-3148 for more information.
Greater Naples YMCA  |  5450 YMCA Road, Naples, FL 34109  |  (239) 597-3148