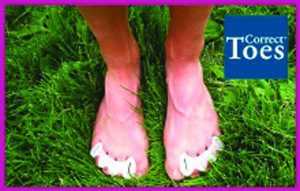 With all that your feet go through, it's time to give them a little reward!  Here are a few Pedorthist recommended products that will ensure your feet are healthy and comfortable in 2016 (one for each month of the year)!
Comfort Shoes & Sandals
Most of these shoes/sandals use the very best leather and construction techniques (hand stitching, etc.) to provide amazing support and comfort. Many also use cork foot beds that mold to the foot and can also be removed for custom orthotics/arch support.
Diabetic Footwear
These specialty shoes are designed with extra depth and width options to provide extra comfort and protection, and accommodate foot issues like hammer toes and bunions. They are intended to reduce the risk of skin breakdown in diabetics with co-existing foot disease. The inner linings of most diabetic shoes are also primarily seam free to reduce the risk of skin damage.
Custom Orthotics (Arch Supports)
Custom inserts support the unique contours of each foot providing the perfect amount of support to correct foot posture, alignment, and gait. They also offload areas of high pressure and support stressed ligaments and tendons.  Custom arch supports are designed to prevent injury and help with healing, as well as improve balance and absorb shock.
High Quality Running Shoes
Running shoes are not just for runners- they are used to address multiple foot issues for walkers, those standing long periods, etc. Many people still do not realize–or underestimate–the importance of investing in a good pair of running shoes.  Quality running shoes offer a higher level of cushioning, better support, less weight, cooler materials, and various designs and widths for better fitting options.  Quality shoes should also take into account your pronation (the degree your foot rotates toward the inside when you run or walk), as well as any foot problems you may have.  You will receive various foot scans and a balance / gait assessments at Foot Solutions Estero.  This way, our fitting specialists can recommend the specific type of running or walking shoe that is best suited for you.
Soothing Relief
The Foot Rubz™ Massage Ball helps to relieve plantar fasciitis pain in feet and massages away trouble spots on hands. It stimulates acupressure points in your feet, hands and body, helping to relieve soreness and pain.
Spa Quality Foot Care
Soapy Soles™ will pamper your feet and give you a spa-quality foot care experience at home!
This foot-shaped pad suctions to a tub or shower floor and provides a soft bristled surface for cleaning and invigorating feet. Scrubs your feet clean in the shower without bending over.
Comfort and
Protection
Foot Zen® Socks promote foot health and comfort. They provide a soft protective layer between your skin and footwear, while keeping your feet cool and dry. These socks are buttery soft and reduce sheer friction to protect against blisters.
"Those special socks are amazing! I told my children that if they were looking for something to buy me for Christmas, those socks would be a welcome gift!!!" MM, Seminole.
Straighten and Strengthen
Correct Toes® Toe Spacers help alleviate and prevent common foot problems including bunions, hammertoes and plantar fasciitis:
– Align your toes to their true anatomical position
– Strengthen your feet during physical activities
– Restore your natural foot shape and function
RejOOvenate
Missing the OOH factor in your everyday interactions? Miss no more. The OOFOS® OOriginal and the  OOFOS® OOAHH Slide have come to sweep you on your feet. Slip them on, let them be a part of you. Feel our sole touch yours.
Better Slippers
Pamper your feet indoors with Vionic® Slippers. They feature Vionic's award-winning built-in orthotic footbed that helps reduce foot fatigue and provides much-needed support around the home.
Never Tie
Laces Again
Curly laces were originally developed for Triathletes. But, then it was discovered that people suffering from arthritis, spinal injury, back trouble and other conditions can really benefit from Curly Laces as well! They are also great for kids who keep kicking their shoes off or have trouble tying shoes. These coiled elastic laces turn regular tie shoes into slip-on shoes.
Cool, Relieve,
and Relax
The patented Icy Feet™ cold pack features an engineered insole shape with a recessed heel cup and elevated arch to allow for a comfortable fit while providing constant contact at the point where relief is needed. Select from the options below and click Buy Now to purchase on our secure server.
Your feet work hard for you every day of the year.  Did you know?…
• By the age of 50, most Americans will have completed 75,000 miles on their feet.
• 75% of Americans will experience some type of foot problem over the course of their lifetime.
• Foot and ankle problems usually develop over time by using poor footwear, stress or overuse or from structural changes in the foot.
• Foot problems can lead to knee, hip and lower back problems.
• Women are more vulnerable to foot problems and typically experience four times as many problems as men.
• Morton's neuroma, bunions, heel pain, plantar fasciitis and ankle sprain are some of the most common foot problems (which can often be treated through proper footwear)!
• Runner's feet are more vulnerable to injury than any other part of their body.
• Having diabetes greatly increases your risk of developing foot problems due to neuropathy and poor circulation. (And is the leading cause of non-traumatic lower-limb amputations in the U.S.)
• Arthritis affects nearly 40 million Americans each year. When it involves feet, early diagnosis and proper treatment are essential in managing this condition and loss of mobility.
Christopher M. Cole, L.Ped
Chris is a Licensed Board Certified Pedorthist and owner of Foot Solutions Estero, a BOC Accredited Facility. Chris graduated from  Clemson  University and has taken advanced course study in Mass Position Theory, CAD/CAM Technology for Prescription Foot Orthotics, Pedorthic Care of Diabetic Foot, Heel Pain Syndrome, Obesity among older Americans, Fall Prevention, and Shoe Construction and Modification.
Foot Solutions Estero
(239) 495-8911
www.footsolutions.com