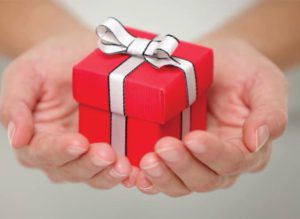 Volunteering our time and talents makes us feel good, but studies show that giving back has significant health benefits. Volunteering can help lower stress and anxiety, as well as physically make you feel healthier, choose better habits, and it can help individuals that are dealing with illness recover faster. These studies show that with just 2 to 3 hours of volunteering a week, people feel energized and healthier in their body and mind.
Giving back by volunteering is also a great way to meet new people, socialize, and improve community bonds. When we volunteer, we are offering our help, our expertise, and we're also learning new skills from others. It's a great way to improve cognition and coordination. Working together with an organization or team can help also open up doors of opportunity and expand your social network.
YOU CAN HELP INDIVIDUALS AND THE LOVED ONES OF THOSE AFFECTED WITH PARKINSON'S DISEASE
Neuro Challenge Foundation for Parkinson's is dedicated to improving the quality of life of people with Parkinson's and their caregivers. All people affected by Parkinson Disease live a life of wellness with hope for the future.
Neuro Challenge is always looking for new volunteers to help with office work, implement new ideas, and assist with events. You can contribute your talents and time to help this very important cause. Join the volunteer team now to help their organization flourish. To find out how you can get involved, contact them today!
ABOUT NEURO CHALLENGE
Neuro Challenge Offers a Better Approach to Parkinson's Disease
Neuro Challenge Foundation for Parkinson's is a local 501 c 3 non-profit organization dedicated to improving the quality of life of people with Parkinson's and their caregivers. We serve more than 2,700 people affected by Parkinson's each year at no charge. We strive to achieve our mission by providing people with Parkinson's and their caregivers "A Better Approach to Parkinson's."
Our Better Approach Includes:
Care Advisors – The Neuro Challenge Care Advisor helps people with Parkinson's and their caregivers navigate the complexities of managing the disease by providing individualized support and community resource referrals for boxing, cycling, movement and yoga classes, voice therapy, art therapy and more.
Monthly Educational and Support Programs – Care Advisors coordinate and facilitate monthly programs in Sarasota, Manatee, Charlotte and Pinellas counties. Participants in Neuro Challenge Foundation's monthly programs gain valuable information while having the opportunity to meet others also facing the journey with Parkinson's while being enveloped in a community of caring and support.
Distinguished Speakers Series (DSS) – Semi-
Annually held mid-sized events (100-200 attendees) that typically feature two local speakers presenting on various topics that are important to the Parkinson's community. DSS events are currently held in Manatee, Charlotte, Pinellas, Highlands and Marion counties.
Health Care Provider Education Program – The Health Care Provider Education Program provides training about Parkinson's, usually with CME (Continuing Medical Education) or CEU (Continuing Education Units) credits, to health care providers. The program is designed to help non-neurology based health care providers to better identify and treat their patients with Parkinson's.
The Annual Parkinson's Symposium – The Symposium is held in partnership with the Sarasota Memorial Health Care System. The Symposium features presentations from Parkinson's experts with a special presentation from our partner. The Symposium has a capacity crowd each year of 550 attendees.
The Parkinson's Expo – Neuro Challenge Foundation's signature annually held, day-long event created to educate, engage and empower the Parkinson's community. The Expo features several presenters who are nationally renowned Parkinson's experts. More than 1,400 people attended the inaugural Parkinson's Expo in 2018 making it the largest event of its kind in country.
To Find Out More About Getting Help or Giving Back, Please Contact Neuro Challenge Foundation For Parkinson's at 941-926-6413 or Visit parkinsonsneurochallenge.org.
ADMINISTRATIVE OFFICE & MAILING
722 Apex Road Unit A
Sarasota, FL 34240
SARASOTA SERVICES OFFICE
5880 Rand Blvd.
Sarasota, FL 34238
SOUTH COUNTY SERVICES OFFICE
5600 Peace River Road
North Port, FL 34287
MANATEE SERVICES OFFICE
3639 Cortez Road West, Suite 104
Bradenton, FL 34210