By Svetlana Kogan, M.D.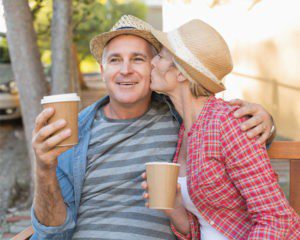 If you are afflicted with a viral cold or even a flu – the illness is going to run its course, and the best you can do is to allow your body to eliminate the virus naturally and efficiently (i.e. poop it out, pee it out and sweat it out). This means that you should create ideal conditions for your organ systems to function. Here are some things I commonly recommend:
1. Eliminate alcohol while you are sick.
2. Get a good night sleep and allow yourself to curl up in bed in the middle of the day if you feel like it.
3. Hydrate generously
4. Make fresh organic chicken soup. Sip on this warm soup throughout the day, here and there.
5. If you have a sore throat – try this traditional Eastern European herbal gargling solution. The ingredients are: 1 tablespoon of eucalyptus, 1 tablespoon of calendula, 1 tablespoon of sage, 1/2 tablespoon of chamomile and 1/2 tablespoon of licorice – all dried herbs from a reputable herbal apothecary. To do: use any glass, ceramic or enamel-coated container which has a lid/cover. Pre-mix all the ingredients in a small cup. Take one tablespoon of this mix, place it in the above-mentioned container, and pour one cup of boiling water over it. After stirring well, cover tightly and wrap with a thick towel to preserve the heat. Steep for 40 minutes. Cover small strainer with a gauze, place it over a container with herbal infusion, and strain the gargle mixture into a mug. Gargle and spit 4 times/day. Note: you must make a new gargle mix every time you gargle. I find this to be an effective natural remedy, which you can alternate with sipping on organic chicken soup.
6. Another great gargle has ¼ teaspoon of sea salt and ¼ teaspoon of baking soda – both dissolved in a glass of lukewarm water – just gargle and spit. Try alternating this with the herbal gargle #5.
7. If you have a cold without a fever but with a nasal congestion and a sinus pain – try this ancient Eastern European foot bath. To do: fill up a medium to a large foot bassinet with hot water. Make sure not to burn yourself but make it sufficiently hot, yet still comfortable. Dissolve one heaping tablespoon of dry mustard in the water and slowly lower your feet in – make sure your ankles are fully submerged. Close your eyes and relax for 15 minutes. Rinse your feet under warm/hot running water, dry them thoroughly, put warm cotton or wool socks on, and get a good night sleep.
8. For any cold or flu-related cough or sore throat, try Gogol-Mogol – a popular folk remedy in Eastern Europe. To do: Bring eight ounces of whole organic milk to a boil in a ceramic or a glass container. Stir in one uncooked egg yolk. Add 1/3 teaspoon of organic ghee and 1 teaspoon of organic honey. Stir vigorously. Swallow one teaspoon of Gogol-Mogol at a time, slowly, over several minutes. This concoction coats the back of the throat, calms the cough, and improves the hoarseness.
9. If you have a fever and do not feel like taking acetaminophen or ibuprofen, try this ancient remedy first: Add one teaspoon of raspberry preserves to a cup of hot black tea. Let is cool slightly to a comfortable temperature. Sip slowly. This provides a great fever-lowering effect for many people.
10. If you have an upper respiratory infection with a cough, you can ask a friend or a family member to paint a traditional Eastern European therapeutic iodine grid on your upper back (between the scapulae). Iodine grid can be painted by dipping a Q-tip into any iodine solution and painting a crisscross grid on the upper back, with 20 horizontal lines running in parallel ¼ inch from each other and 10-15 vertical lines crossing over them at a ¼ inch distance from each other. The iodine grid is painted once at the onset of the respiratory virus and can soak into the skin over the course of several days.
11. Additionally, there are some good homeopathic remedies I recommend keeping at home: Hevert Cough, Hevert Cold and Flu, and Hevert Sinusitis. These can be combined with any and all the above-mentioned home remedies, as necessary. Hevert homeopathic remedies are available at https://us.fullscript.com/welcome/skogan
12. Finally, do not underestimate the benefits of a sense of humor and positive attitude. Good mood and laughter are huge immune boosters. On the other hand, people who are depressed have much higher rates of seasonal infections. Keep in mind that you should always discuss your health with your doctor and let him or her examine and diagnose you properly. Have a healthy and joyful winter season!
Svetlana Kogan, M.D. is a Board Certified Medical Doctor with 20 years of experience. She has appeared as a health expert on FOX, ABC, CBS, and NBC prime time TV, and has authored hundreds of publications for internet and print. She just moved her Concierge Internal Medicine practice from Manhattan NYC to Naples, where her focus is on fusing traditional medicine with holistic approach to illness and prevention.
720 Fifth Ave S, Unit 209
Naples , FL 34102
Phone: (239) 676-6883
www.customlongevity.com