By T.J. DePaola, PharmD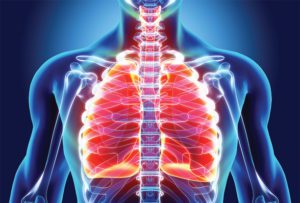 October is Healthy Lung Month, and for many, the beginning of a challenging breathing season. According to the Asthma and Allergy Foundation of America, more than 50 million Americans experience various types of allergies each year.
With fall pollens abundant, this time of year can present many breathing challenges for allergy sufferers. Common and unpleasant symptoms may include sneezing, sniffling, nasal congestion, sleep deprivation, red, puffy, itchy, dry or watery eyes, sore throat, cough and in some cases, hives. Sinusitis and asthma attacks are also common among those who are severely allergic to pollens.
Additionally, cooler temperatures and damper weather conditions also bring mold. Using a room de-humidifier inside can help lower mold allergens, while any visible mold must be cleaned with diluted bleach to kill the mold. For allergy sufferers who work outdoors, wearing a mask at this time of year is recommended. Thankfully, sufferers can find relief from most pollen or mold allergies with an antihistamine.
Allergies aside, many other serious medical conditions affect the lungs and this month is the perfect time to check on your lung health. Conditions such as bronchitis, emphysema, cardiopulmonary disease, high blood pressure, vasoconstriction, deep vein thrombosis (DVT), chronic obstructive pulmonary disorder (COPD) must all be closely monitored by a physician. The harmful effects of tobacco use and exposure to secondhand smoke can also be responsible for serious medical conditions, including lung cancer.
There are a number of suggested steps one can take to improve lung health, maintain good lung function and live a healthy, happy life.
Quit smoking – even if you've been a lifetime smoker, quitting will improve your lung function almost instantly.
Breathe mindfully – breathing in through your nose and out through your mouth better filters the air and allows for a deeper breath.
Eat plenty of fruits and vegetables – research suggests consuming foods high in vitamins A, B-6, C, D and E have been shown to lower the risks of lung cancer.
Stay active – as little as 30 minutes of moderate physical activity each day will aid or maintain healthy lung function.
Avoid air pollutants – avoid cleaning solutions and air fresheners containing strong chemicals, instead opt for natural variants and stay away from wood-burning stoves.
To further help achieve optimal lung health, Cypress Pharmacy offers patients access to a specialized service that assists patients reach their optimal health. The Cypress Pharmacy Wellness Program consists of a personalized consultation, recommendations on a customized supplement program, and considers a patient's current medical conditions, as well as any prescribed and over the counter medications currently being taken. Cypress Pharmacy pharmacists will then work with patients to customize a vitamin and supplement plan that will best accommodate their lifestyle and help increase their overall health.
Cypress Pharmacy is a compounding pharmacy that has been providing pharmaceutical and healthcare services in Fort Myers for more than 40 years. The entire staff, including pharmacists T.J. DePaola and Justin Ceravolo, are dedicated to providing the best possible service to every customer. For more information, call 239-481-7322 or visit www.cypresspharmacy.com.