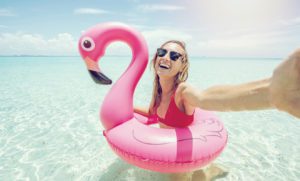 At Florida Integrative Medical Center (FLIMC) our mission is to provide patient centered care individually designed to serve your best health in an environment that nourishes you on every level.  We offer multiple healing modalities to address physical, mental, emotional and spiritual health needs.  For the month of October, mention this article and receive 15% off any appointment, treatment or service.  Create a treatment plan of three or more services and receive 20% off, five or more service and receive 25% off.  (Code OCTHW15; HWOCT20; HWOCT25).
Dr. John Monhollon and Dr. James Williams
collaborate to provide the best functional and integrative medical care.  Their treatment plans are supported by state of the art labs and diagnostics as well as Intravenous Nutrient Therapy (IV therapy) and Injections.  In addition we also offer Healing Therapies and Spa Treatments.  Across the hall from our clinic, patients can stay in our overnight recovery center.  Healing goes deeper when you stay with us to receive care.  We provide organic raw food from both Ionie's Retreat Center and Café and Crop Juice.   Our comfortable bedrooms with private bath allow us to provide overnight care and the option for patients to rest between services in our IV room and clinic during the day.
While you can find our complete menu and description of services on our website, here's a quick reference.
IV therapy:
. Vitamin C
. Glutathione
. EDTA (Ethylene Diamine Tetra Acetic Acid) Chelation
. Ozone
. Hydrogen Peroxide
. B12
. NAD (Nicotinamide Adenine Dinucleotide)
. Remineralization
. UBI (Ultraviolet Blood Irradiation) and UBI with Ozone
Healing Therapies:
. Stem Cell Therapy
. BioIdentical Hormones
. Acupuncture
. Hyperbaric Oxygen Chamber
. Clearmind Neurofeedback
. Evox
. RIFE
. Actionomics
Labs and Diagnositics:
. RGCC Testing and Treatment
. Lyme Treatment
. Silver Hydrosol Protocol
. Salicinum Protocol
. IPT (Insulin Potentiation Therapy(
. Poly MVA
. DCA (Dichloracetate Sodium)
Spa Treatments:
. Massage Therapy and Lymphatic Massage
. Detox Foot Bath
. Infared Sauna
. Colon Hydrotherapy
 
Call and schedule today!
Florida Integrative Medical Center
(941) 955-6220 | flimc.com
2415 University Pkwy, Suite 218
Sarasota FL 34243