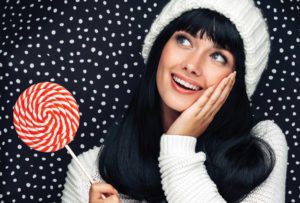 Weight loss isn't a quick jaunt; it's often a very long journey with many turns, twists, and bumps in the road. At this time of year, things tend to become a little more hectic. Our schedules are packed; we have events, holiday preparations, meetings, kid's after school activities, travel, and the list goes on and on.
We all want to look our best, feel energized but, we often get so caught up in the festivities that we put our health on the backburner. Here's the kicker: It's critical to eat right, but it's equally as important to get moving
80% of the people in our country are overweight. With fad diets, extreme lifestyle disruptions and unhealthy diet pills, and other means to control appetite, over the years, most people have lost a few pounds, only to regain them rather quickly once they stop using those means. It's time to stop the cycle!
Getting healthy requires a new outlook. There is no magic pill or magic diet that will work for the masses. In order to achieve health, you have to keep your body moving, As we age, we have to keep the blood circulating to increase oxygen and nutrients throughout the body. It's also very important to increase muscle mass. More muscle will not only keep us strong, but it is proven to increase bone density as well.
Barre Workouts Work!
There is staying power in Barre workouts because it utilizes the core strength, building balance, and strength throughout the body without the bulk! And the best part is, you can have the body of a lifelong dancer, without the tutus and pirouettes.
With the numerous benefits of barre workouts, you might want to consider adding it to your repertoire. From improving flexibility, blood flow, muscle strength, posture, immune function, bone health, decreasing depressive episodes, and dropping blood pressure, Barre packs a profound punch into your body, mind, and soul's overall health.
Pure Barre provides a thorough barre workout coupled with highly-trained professional Barre instructors in a friendly atmosphere. The classes promote cardiovascular health via low impact, total body, muscle strengthening exercise.
Barre is so much more than just a good workout. Studies show that the regular practice of barre workouts, just like ballet increases fine motor skills over time, so it's a comprehensive mind, body experience.
Because Pure Barre believes that everyone should benefit from exercise, but not with vigorous workouts on a daily basis, they offer several different levels of training for their clients.
Classes
#1 Pure Foundations is the perfect introduction to Pure Barre and our technique. Our 50-minute Foundations class is taught in a small group setting where our teacher introduces you to the basic movements of Pure Barre at a slower pace. You'll learn how our technique works and start to feel the benefits of Pure Barre in less than an hour.
#2 Pure Barre Classic is our original barre class and the foundation of our proprietary technique. It is the fastest, most effective, full body workout offered. Our 50-minute Classic class guides you through a series of low-impact high-intensity movements designed to strengthen and tone your body in ways that no other technique can.
#3 Pure Empower is a cardio-centric total body workout, where our Classic technique meets dynamic strength training to create a high-intensity barre workout. Our 45-minute Empower class blends Pure Barre Classic with cardio-centric movements using ankle weights and a small step bench to elevate your heart rate and improve cardiorespiratory fitness.
#4 Pure Reform is a total body workout that uses resistance-based training to target all major muscle groups. Our 50-minute Reform class marries our Classic Pure Barre technique with strength, coordination and balance movements using resistance bands, sliders and the barre.
No Matter what your age, you should enjoy your exercise routine, reach better balance, renew your mind, regenerate your overall health, and meet new friends—Visit Pure Barre! You won't believe how good you feel after just one session.
Jenna Montone, owner of Pure Barre Fort Myers, is originally from Pennsylvania and moved to Fort Myers in 2005 with her husband for a career opportunity with Chico's, FAS.  Several years ago she was introduced to Pure Barre and fell in love with both the physical and mental results that came after just a few classes.  When the opportunity came up to purchase the studio she jumped at the chance to be able to merge her love of Pure Barre with her experience in retail and business.
pure barre
7381 College Parkway, Suite 100
Ft. Myers, FL 33907
(239) 240-7777
fortmyers@purebarre.com