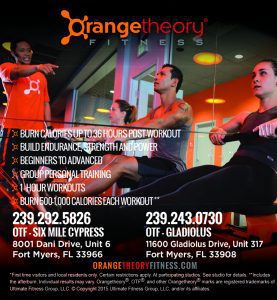 Are you ready to finally conquer the health goals you resolve to meet this year? Resolutions aren't easy to keep. Promises to eat well and exercise are made for important reasons. Maybe the doctor says we need to lose a few pounds, maybe we want to set a good example for our children, maybe we want to feel better about ourselves. . . or maybe it's all of the above.
Whatever the case, physical and mental health can improve simply by being active. So, with the new year upon us, now is the time really focus on those goals and stick with them this time. Here are five steps to help you find your motivation and keep it going.
1. Make a goal and write it down: Carry it with you, hang it on your bathroom mirror or by your bed. Put it somewhere you'll constantly see it.
2. Commit: Keep your goals in mind and commit to do something every day to put you closer to your goal. It could be something as simple as making a healthy menu choice or as big as completing multiple workouts in a day.
3. Tell someone your goal: Have someone who can hold you accountable to your goals. This could be a workout partner, or a friend you get together with often who can ask you about your progress and offer encouragement along the way. Sometimes having a workout partner helps because it's harder to blow off a friend than it is a calendar reminder on your phone.
4. Do it now: Make this your mantra. Every morning say it 50 times before you get out of bed. Say it 50 times before you go to sleep at night. Don't put off your workout until later. Don't wait until later to start your diet goals. Live in the moment. Make this your habit in every area of your life.
5. Workout in a group setting, not by yourself: You'll likely meet people who have similar goals at a gym. You may meet an accountability partner or find inspiration. Signing up for group personal training can help you on your way to meeting your goals.
The Orange Difference
Orangetheory Fitness is a one-of-a-kind, group personal training workout. The result is more energy, visible toning, and extra calorie burn for up to 36 hours. Backed by the science of Excess Post-Exercise Oxygen Consumption (or EPOC), Orangetheory's heart rate monitored training is designed to maintain a target zone that stimulates metabolism and increases energy. We call it the afterburn. Our members burn an estimated 500 to 1,000 calories in 60 minutes.
Top-of-the-line equipment, upbeat music and motivational trainers make the Orangetheory Fitness environment the most energetic fitness environment around. Our studios have 12 treadmills, 12 rowing machines, 12 suspension unit systems and plenty of free weights and benches for sessions of 10 to 25 people. Each studio has separate men's and women's restrooms and showers for convenience and comfort. Lockers, courteous staff, and modern equipment complete the OTF experience.
At Orangetheory, you'll get the energy of a group workout with the attention of an experienced personal coach. Our coaches are knowledgeable, encouraging and are committed to helping you meet your fitness goals and finally keep you New Year resolution of better fitness!