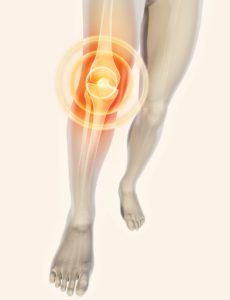 At Bayfront Health Punta Gorda's Joint and Spine Center, their joint replacement program is designed to make the journey a little easier. Their skilled orthopedic team will see you through every phase of care, from pre-op education through your last inpatient therapy session. And, you'll experience it all in a small group setting with people just like you. Together, you'll share successes and concerns as you start to feel and move better. Bayfront Health's Joint Program is a model program that other hospitals mimic. It is the second longest running program in the United States.
Since 2003, Dr. Mark Davis has been the Medical Director of the Joint Program. We spoke to Dr. Davis to see what sets Bayfront Health's program apart from the rest.
Q: What warrants the best outcomes for patients undergoing joint replacement surgery?
A: We focus on educating the patient on why it's essential, what their options are, explaining the procedure, and what to expect pre-op and post-op. Their best recovery is our top priority. Bayfront has a pre-op class within the Joint Program. We offer the patient a "prehab," so they can learn what they'll need to do after the surgery, as well as provide them exercises to do prior to improve outcome.
Q: How does advanced technology benefit the patient?
A: New technology is good because it offers a fix for things that have not worked; however, productive older technology is just as important because it's proven to work, and it has a long-term success record.
Q: Why do you prefer the Oxford Partial Knee Replacement technique compared to others?
A: The Oxford Partial Knee Replacement was developed in 1976. The outcomes are proven to be excellent and reliable. There is mixed information out there on how long partial knee replacements last, and the Oxford implant has a lifetime warranty.
I went to England and learned this technique, and I was the first doctor in Florida to use this method. I do the most Oxford Partial Knee Replacements out of than any other surgeon in the state. I'm known nationally for this well-respected knee replacement surgery.
I make it very clear to my patients not to put off surgery if they're in pain, as many of them are waiting on the newest or latest thing. New is not always best. The Oxford Partial Knee Replacement surgery is proven to work and it's reliable.
Q: What's one thing you would like patients to know about seeking medical treatment for joint replacement?
A: Educating the patient that the doctor knows best is imperative. Patients should not rely on their neighbor or the internet to advise them on what they need medically. I compare it to the urban myth; the patients says, "My neighbor told me I need XYZ." and the doctor asks them, "What did you pay your neighbor for his or her opinion?" The patient answers, "Nothing!" The doctor replies, "Well, that is probably what it is worth!"
It's important for patients to know that orthopedic surgeons have two decades of education prior to putting a knife to a patient. You are paying your doctor for his or her opinion; remember that. If you don't like the doctor, you can always get a second opinion.
Dr. Mark Davis
Medical Director Joint & Spine Center
Dr. Davis is a board-certified orthopedic joint replacement surgeon who specializes in both surgical and non-surgical orthopedic procedures, including knee and hip replacement.
Dr. Davis graduated from the University of Iowa College of Medicine and completed a joint replacement fellowship at Anderson Orthopedic Clinic in Washington, DC. He has trained thousands of surgeons in the U.S. and Europe on techniques in joint replacement. Dr. Davis is the medical director of the Joint & Spine Center at Bayfront Health Punta Gorda. The Joint & Spine Center brings together a team of experienced and skilled surgeons and specially-trained nurses, therapists and technicians.
To learn more about Bayfront Health Joint and Spine Center, visit www.bayfrontcharlotte.com and to request an appointment, call 941-613-3800.